Some of the games in the Edible Games® Cookbook require some items that can't be eaten or sometimes you don't want to make the edible board. These online resources make it easy for you to print out what you need and get you playing the games sooner. Each game with resources has a section that shows all the downloads for that game.
Go to recommendations to get advice on tools and supplies to buy for your kitchen.
Note: To play the games, you must have access to the Edible Games® Cookbook to get the preparation instructions and the rules. You can buy the Kindle edition from Amazon.
Create a full ingredients list for each chapter based on your dietary restrictions, the number of players you have, and the recipes you want to make! Simply go to the ingredients page, answer a few questions and we'll output a printable list of all the ingredients you need!

Game 3: Taste Bud is Blind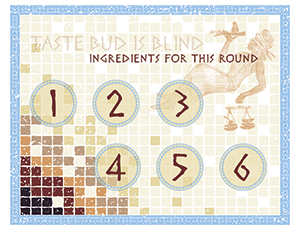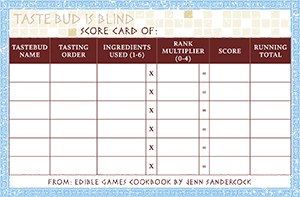 Game 8: High Tea Assassin

Print One Per Four Players
Game 10: Gingerbread Friends
Don't want to print out cards or use the cookbook? You can buy the adults and kids decks of cards on The Game Crafter.
Game 11: The Order of the Oven Mitt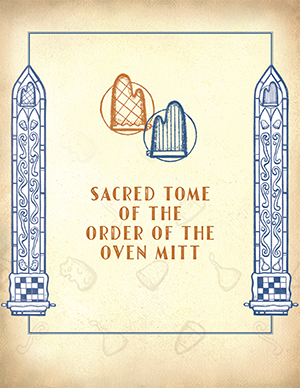 Want to make your own hidden coded message for Part 1? Use this spreadsheet to fill in the blanks and it will generate the information you need.
Giving the Edible Games Cookbook as a gift? Worried it won't turn up in time? Choose your front/back combination, then print it and the middle to give to your loved one.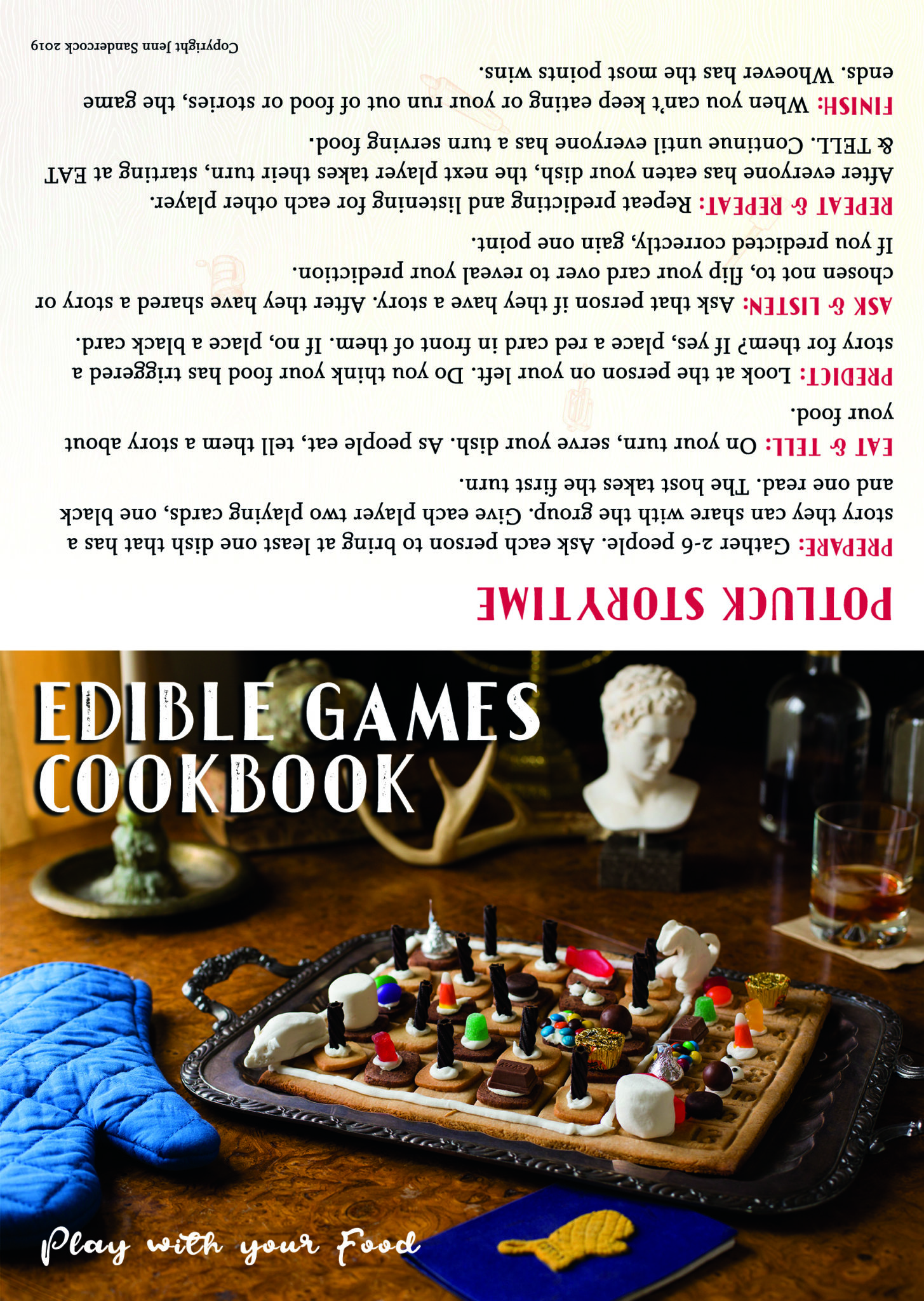 Print One Front/Back Per Card