The Edible Games® Cookbook is a beautiful, full-colour, 410-page book with recipes and rules for 12 unique, delightfully edible games. Download the sample chapter and try the award-winning The Order of the Oven Mitt to get a (literal) taste of what's in store.
Each chapter begins with the basic stats for the game: preparation time, baking difficulty, number of players, age range, game duration and whether or not the host/baker can play without spoilers. The rest of each chapter is divided into two sections: how to prepare the game and how to play the game.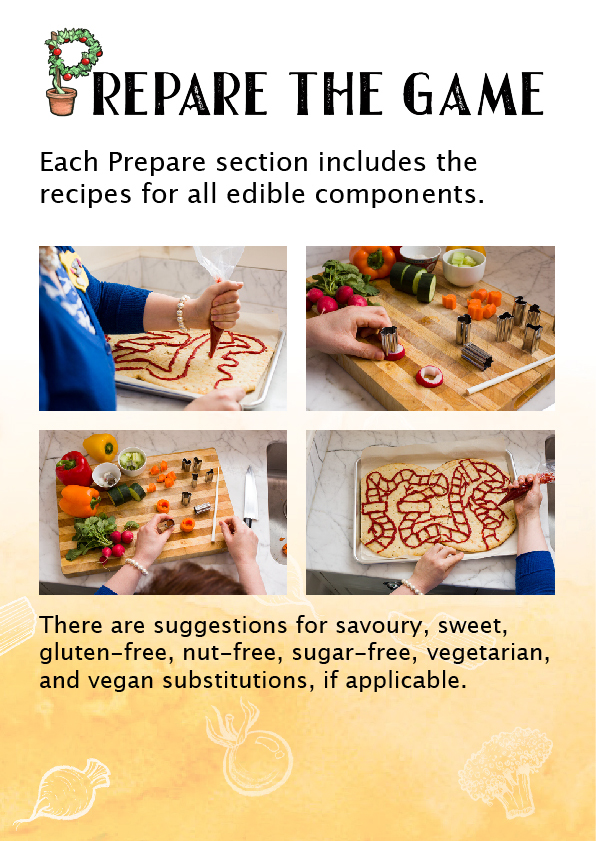 Don't like baking? Don't have a kitchen? Don't have the time to make everything from scratch? The Edible Games® Cookbook has you covered! Every recipe offers store-bought options and other ways to play that require less prep time. You choose how much or little time to spend creating each game.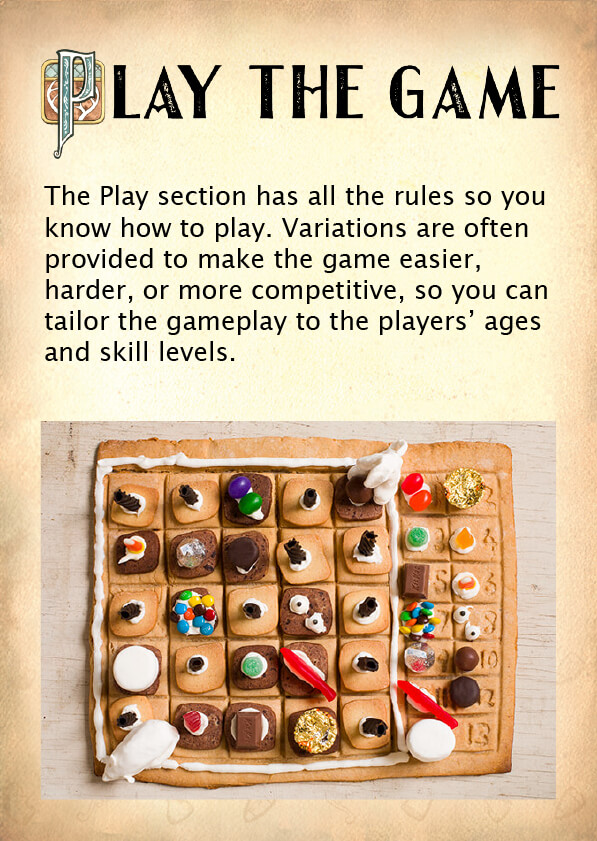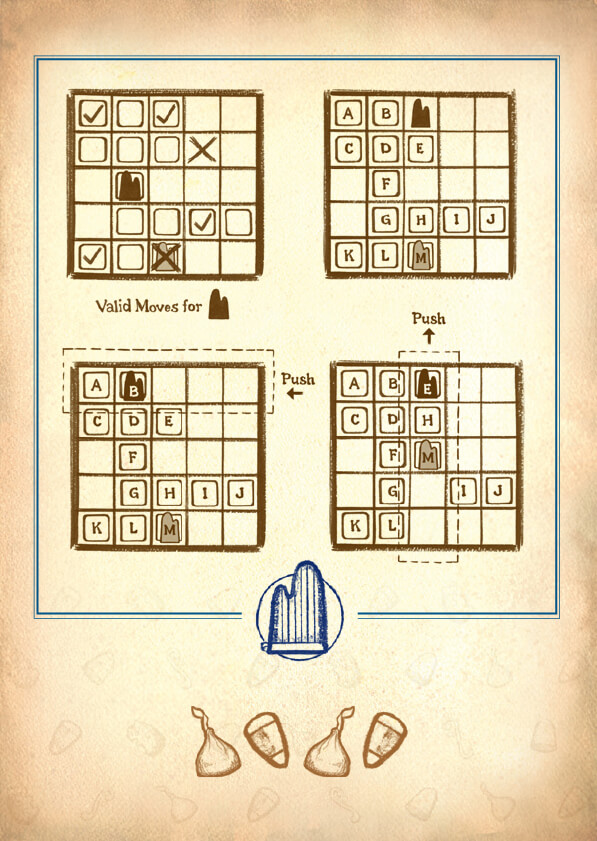 I've assembled a team of professionals to create an amazing cookbook for you.